Please give us a call at (631)988-9401
Building a Better Network







On Site Support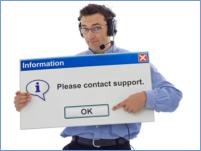 Remote Support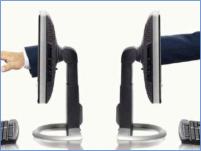 If you have a small business or a large
corporation, sometimes it is necessary to
have your computers or networks fixed,
repaired, or updated. Most small businesses
don't have a dedicated IT support system, let
ICS do this for you. Whether you need
someone to come in for a couple of hours or
days, we can reolve all your outstanding
issues in no time. Make a list of all the items
you need, and we can come in and take care
of them for you.
Have you ever needed someone to look at
something and you didn't want to be
charged an exorbitant rate for some simple
fixes, Remote Support is for you. Remote
Support allows us to take control of your
desktop and fix any issues you might have
and we charge only an hourly prorated rate.
this is a great tool if you need something
done right away and we can have most
issues resolved within just a few minutes.
From installing software, repairing device
drivers, or doing training, this is a perfect
solution to most needs.